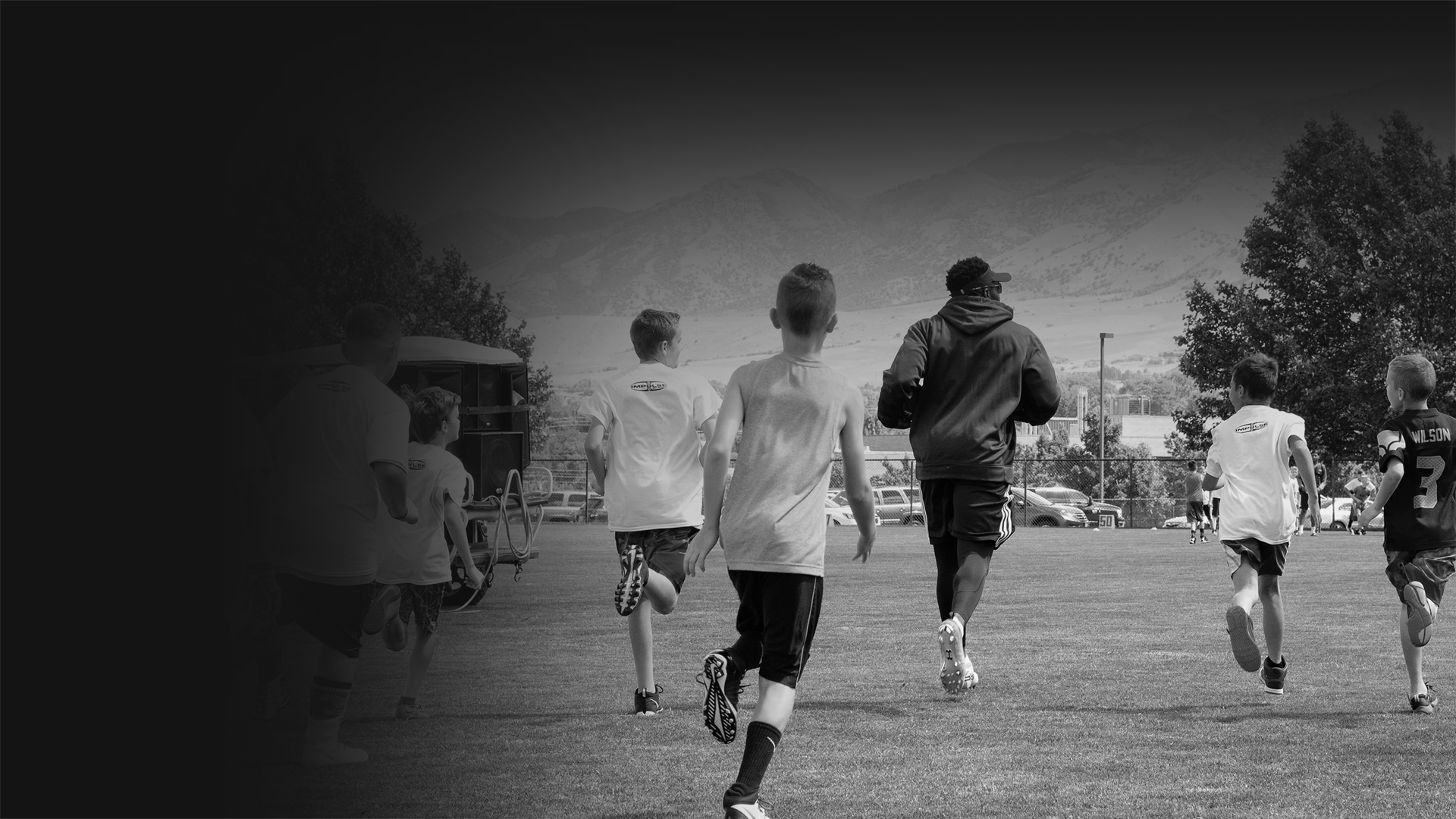 The Runnin4u Foundation is a registered 501c3 nonprofit organization created by Robert Turbin's desire, commitment, and dedication to bring about positive changes in the field of research while helping enrich the lives of those inflicted with Multiple Sclerosis (MS) and Cerebral Palsy (CP).  
The prevalence of both Cerebral Palsy and Multiple Sclerosis is rising worldwide, however, there are new treatments that need funding for research in order to improve function and decrease the disability caused by CP and MS. Current research efforts include new clinical medications, regenerative techniques, physical and cognitive therapies, robotics assistance, functional neuromuscular stimulation as well as biofeedback.
Utilizing his platform of followers to lead by example, Robert Turbin and The Runnin4u Foundation are devoted to working with charities, corporations, schools, and civic groups to bring public awareness to Multiple Sclerosis and Cerebral Palsy in an effort to find a cure for these debilitating diseases. 
Every amount makes a difference and provides hope to families living with these degenerative diseases.
Various advertising opportunities to position your brand in front of Robert's 370K+ loyal followers across multiple channels.
You can make a difference by championing life-changing initiatives that bring hope to individuals, families, and communities in need of support. There are various ways to get involved with Runnin4U Foundation including purchasing tickets or volunteering for upcoming charity events
Alumni Basketball Tournament
Attend a live action charity basketball game hosted in Fremont, California in support of the Runnin4U Foundation. All proceeds go towards MS and Cerebral Palsy research.
With expert coaches and a trained staff, your child or teen will get a head start on the field and go home with memories that will last a lifetime. Space is limited so register early.
Be the first to know about upcoming Turbo events and activities. 
Your information will not be used for any other purpose